Discover the many benefits of Perpetua's energy harvesting products.
Industry: Upstream Oil and Gas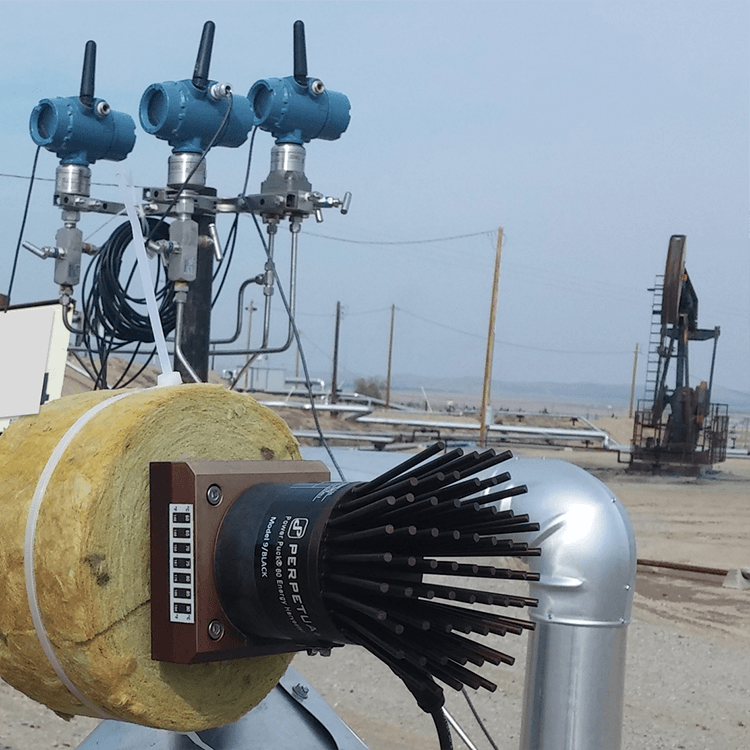 Challenge
Measuring temperature, pressure, and flow data are critical to optimize yield quality and production output in steam injection wells for this top tier oil producer. Their preference is to use wireless versus wired sensors, but because of battery life constraints, they have historically been forced to lengthen sensor update rates when using wireless and forego gathering data at the desired update rates.
Solution
Using Perpetua Power Pucks for these wireless sensors, the update rates can be configured as fast as 1 second without having to trade-off battery life. This enables the use of wireless versus wired sensors with the ability to configure sensors at rates to meet business requirements.
Results
Power Pucks have enabled increased data capture frequencies to match the desired analytics, thus optimizing yield quality and production output.
Industry: High-Tech Consumer Electronics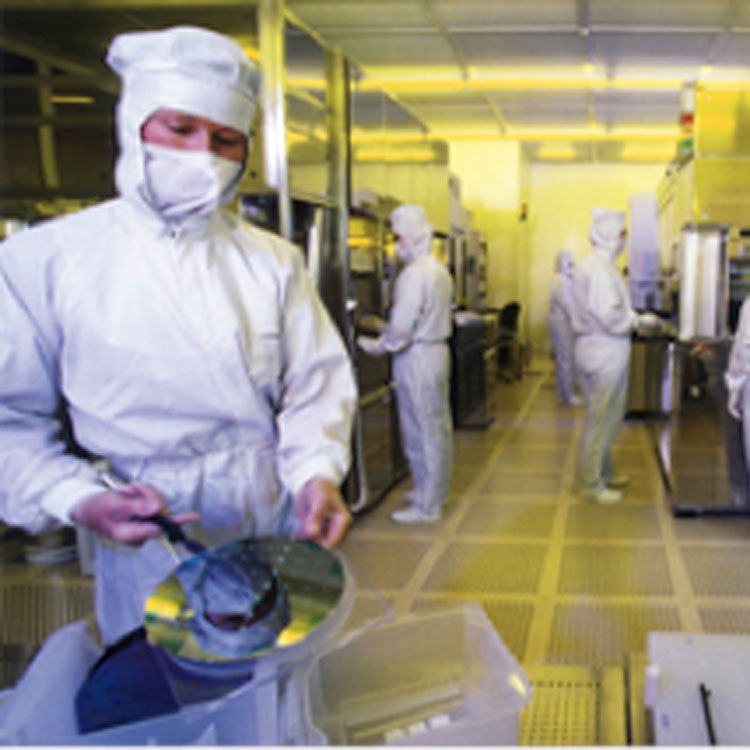 Challenge
A global high-tech computer and electronics manufacturer was experiencing excessive downtime from vacuum pump failures. To proactively identify failing pumps, the company wanted to install battery-powered wireless sensors, configured with very rapid sampling. However, battery life issues rendered the solution ineffective.
Solution
Perpetua Power Pucks, mounted directly to the warm vacuum pumps, provided a cost-effective solution to deliver power for rapid wireless sampling.
Results
The manufacturer saved over $500,000 by proactively identifying failing pumps in the first year. The company also realized an additional $1,000,000 in benefit from manufacturing uptime due to proactive pump maintenance.
Industry: Remote Oil and Gas in Extreme Cold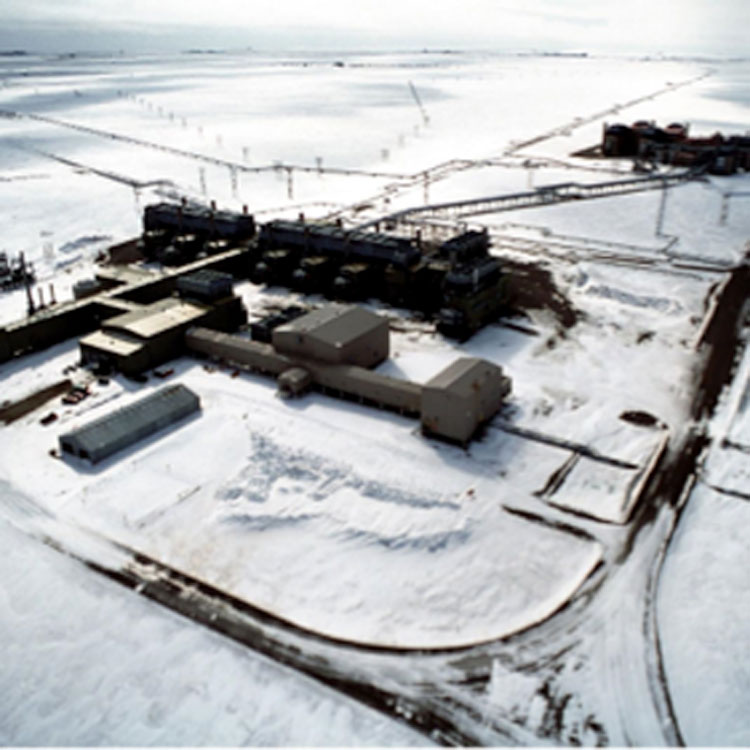 Challenge
The working conditions on Alaska's North Slope make monitoring and maintaining equipment especially challenging and costly for oil and gas companies. A major oil producer on the North Slope installed wireless sensors to overcome the area's inherent challenges, but couldn't achieve targeted update rates without costly and impractical battery maintenance.
Solution
The oil producer replaced batteries powering wireless sensors with Perpetua's energy harvesting Power Pucks, using readily available heat sources common to its operations. Sensor update rates were configured to as fast as one second in some cases. The extreme cold ambient temperatures served to increase the power output of the Power Pucks.
Results
With update rates as fast as one second, the oil producer was able to optimize its operations and achieve measureable bottom-line results.
Industry: Specialty Chemicals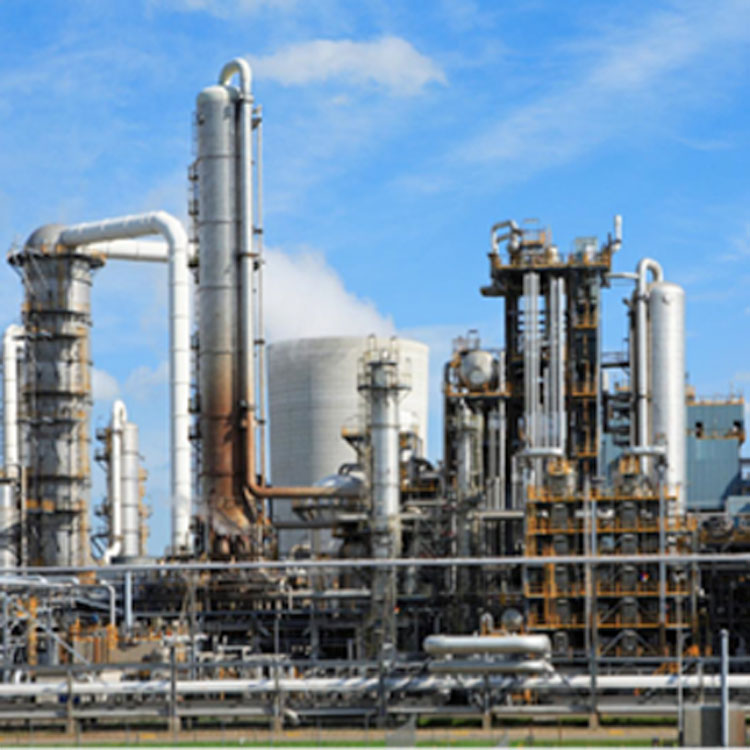 Challenge
A chemical company wanted to use wireless flowmeters in its manufacturing process. The process required 4-second sensor update rates, which would have caused unacceptably short battery lifetimes with high maintenance costs.
Solution
Using Perpetua Power Pucks and heat from readily available steam lines, the company was able to configure the differential pressure flowmeters at 4-second update rates.
Results
The chemical manufacturing company obtained critical process control information with more frequent measurements. As a result, they were capable of faster intervention and control, without incurring additional personnel and battery maintenance costs.
Industry: Steel Manufacturing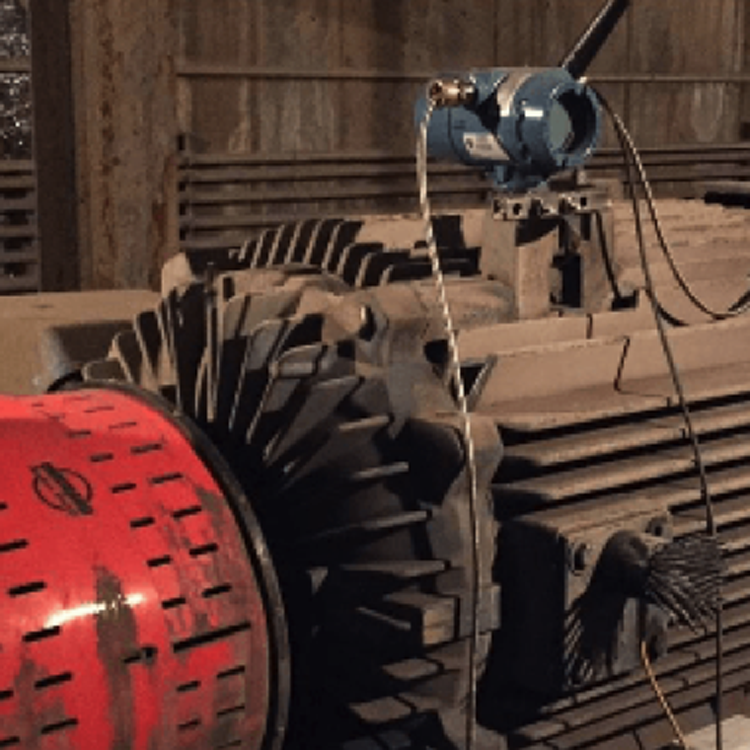 Challenge
Water pump motors for cooling towers are a critical control application in steel production. Failing motors impact steel quality and yield, and the environment. A leading U.S. steel maker installed wireless vibration transmitters to monitor motor vibration, but their batteries proved untenable when transmitter updates were increased to desired rates.
Solution
The mill deployed Perpetua Power Pucks to fully power the vibration sensors at demanding rates. The Power Pucks used the water pump motors as the heat source with the temperature difference between the motor surface and ambient air. The Power Pucks continue to operate seamlessly even when coated in dust and dirt.
Results
With transmitters powered by Power Pucks, the steel mill avoided thousands of dollars of battery replacement costs, while gathering reliable and critical process control data that is also used in predictive maintenance of plant equipment.
Industry: Downstream Oil and Gas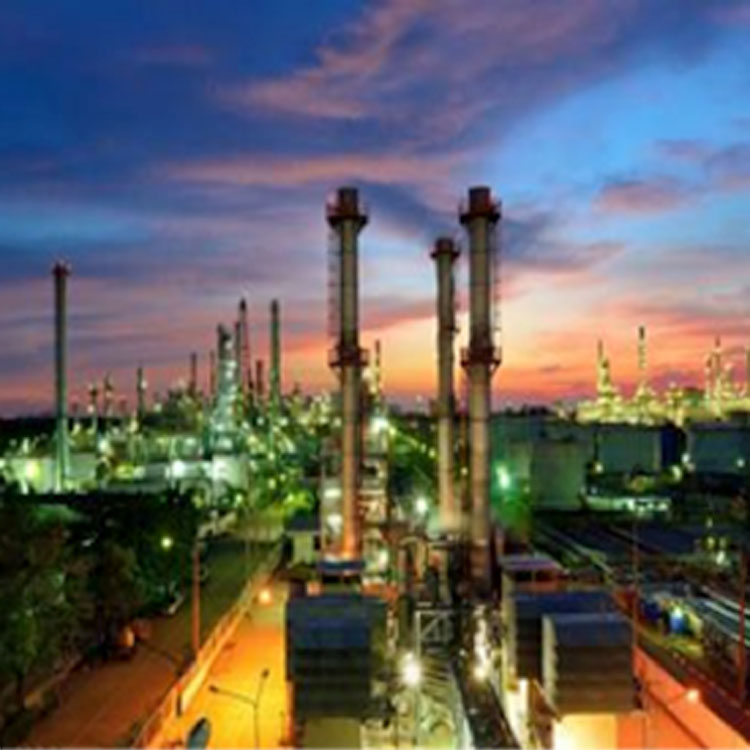 Challenge
Safety is a top priority for the refining and petrochemical industry, but costs associated with safety are significant. This leading refiner identified battery replacements as a significant contributor to its safety cost envelope.
Solution
With ample heat sources available in its refineries, the multinational company identified hundreds of installations where Power Pucks eliminate the need for battery replacements in wireless transmitters.
Results
The company improved its safety record and lowered costs associated with safety and battery maintenance by using energy harvesting Power Pucks.
Industry: Enhanced Oil Recovery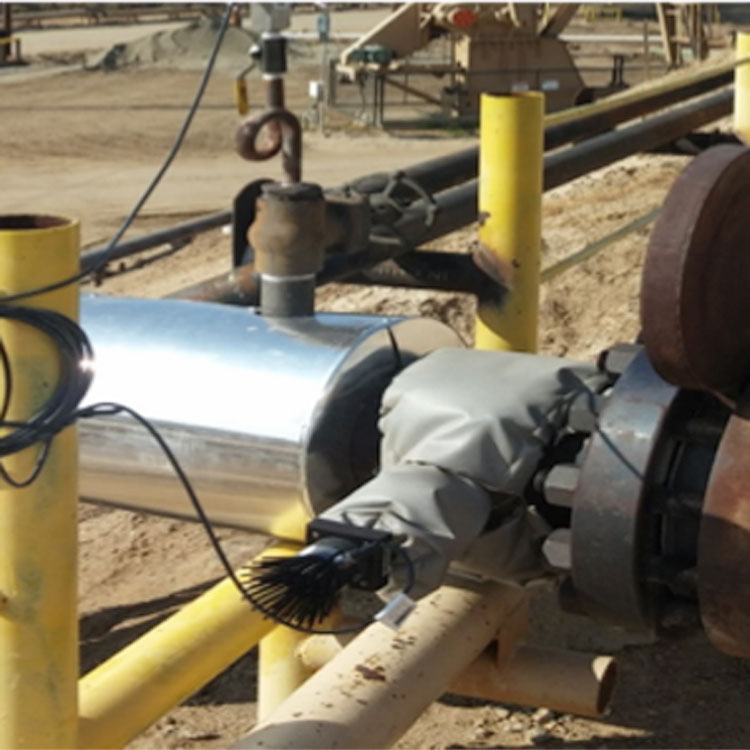 Challenge
Enhanced oil recovery in the San Joaquin Valley requires critical pressure measurements at well heads. An oil producer using wireless pressure transmitters at well heads wanted to avoid battery replacements in the field to focus its instrumentation team on more critical activities.
Solution
The producer turned to energy harvesting, deploying Power Pucks at the well heads.
Results
The company significantly curtailed the non-value-added activity of replacing batteries, saving on maintenance and overhead expense, and freeing its instrumentation team to optimize the use of high-value equipment.
Industry: Remote Well Pad Monitoring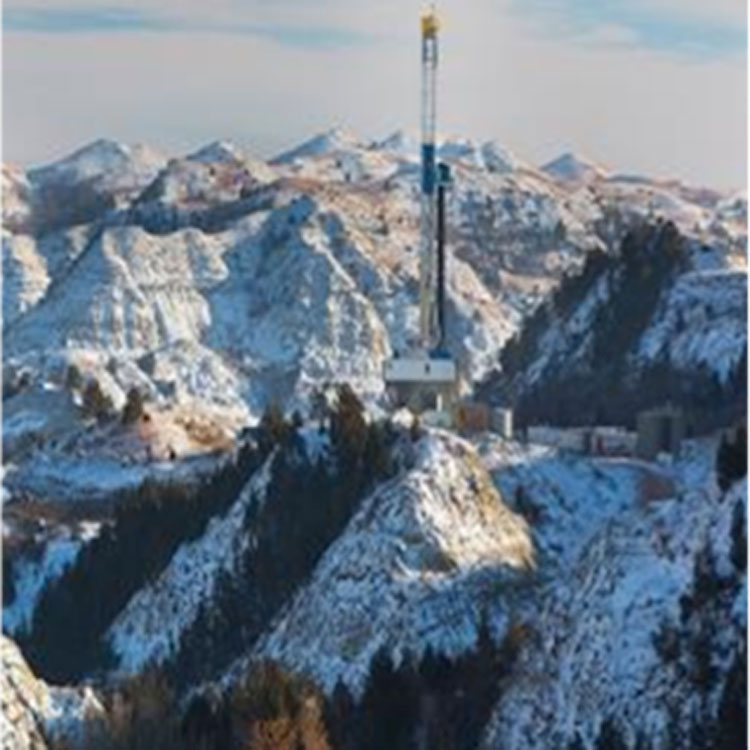 Challenge
In the Bakken, technicians may not visit a well pad for months, but critical pressure, temperature, and flow measurements must be made regularly and predictably. Wireless transmitters are the only cost-effective solution, but battery power is the Achilles heel.
Solution
This super-major oil producer with assets in the Bakken turned to Power Pucks as the best alternative to battery power. Power Pucks are able to operate the transmitters for the life of the system without compromising data capture rates.
Results
The oil company avoided unpredictable and expensive visits to its Bakken well pads by eliminating batteries, and realized the full benefit of its wireless equipment.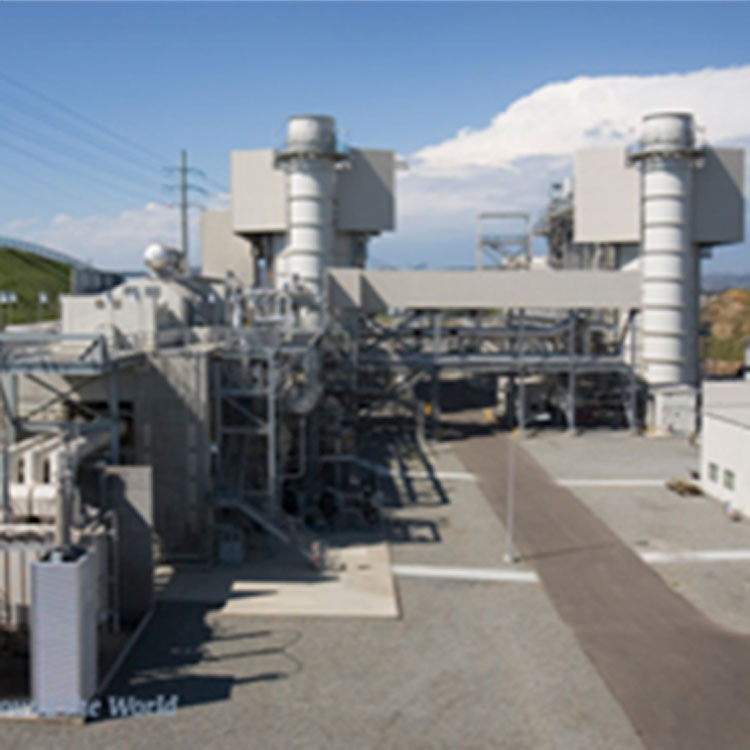 Challenge
A public utility in southern California with strong renewable energy programs installed wireless sensors to monitor the health of balance-of-plant equipment. The utility wanted to minimize or avoid the battery maintenance associated with wireless sensors, which would inevitably involve sending personnel into dangerous locations, and mitigate environmental impacts associated with battery disposal.
Solution
The sensor provider recommended energy harvesting based on Perpetua's Power Puck. The utility was able to quickly retrofit its battery powered sensors with Power Pucks. Many installations took less than five minutes to provide power for the life of the transmitters.
Results
The public utility achieved its objectives for worker safety by eliminating dangerous battery swaps. Additionally, the Power Pucks offered environmental benefits – supporting the utility's strong belief in renewable energy and waste avoidance.
Industry: Public Utility Energy Production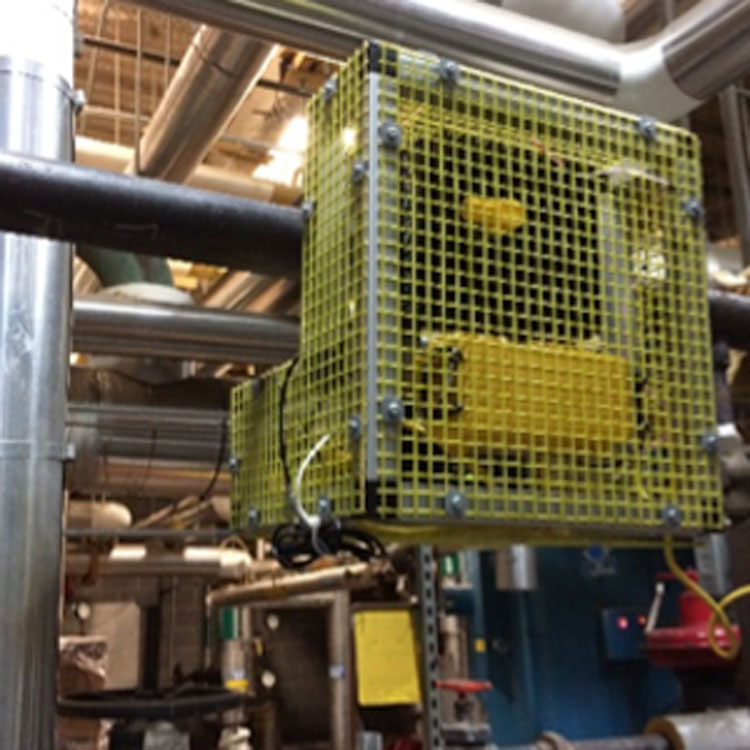 Challenge
A large East Coast utility company has traditionally monitored steam flow gauges in its vast underground infrastructure by hand.   Monitoring the meters, while expensive and dangerous, is critical to prepare customer utility bills. Converting the instruments to modern, digital devices, and providing for automatic, unattended monitoring is the goal, and wireless operation for powering and reporting are essential because of the prohibitively high cost of wiring.
Solution
The utility installed flow meters powered by Perpetua Power Tile energy harvesters. Abundant heat from steam pipes enabled Power Tiles to effortlessly power the flow meters without need for line power.
Results
Safer and more reliable steam flow measurements ensure that customer billing data is fast, accurate, and secured at the lowest cost possible.
Industry: Co-Generation Power Plant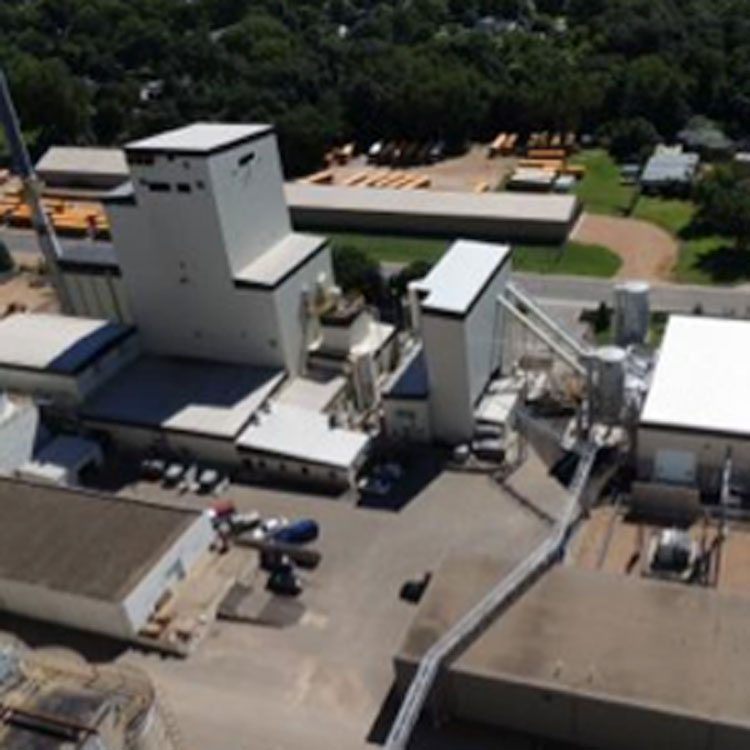 Challenge
A cogeneration plant providing power and heat (in the form of steam to a neighboring manufacturer) utilizes high-temperature boilers with 400HP fans. The fans require constant monitoring to avoid costly maintenance and plant downtime. Company technicians deployed wireless vibration sensors to monitor fan vibration and bearing temperatures, but were spending several thousand dollars per sensor on batteries.
Solution
Perpetua Power Pucks were deployed, replacing the battery pack for the vibration sensors and transmitter. Technicians attached Power Pucks to the warm boiler fan housings and the systems were fully operational in a matter of minutes. 
Results
As with most of Perpetua's energy harvesting solutions, by avoiding a single battery change the cogeneration plant paid for the new Power Pucks. And, the plant did so while obtaining critical machine health data.
Industry: Food Processing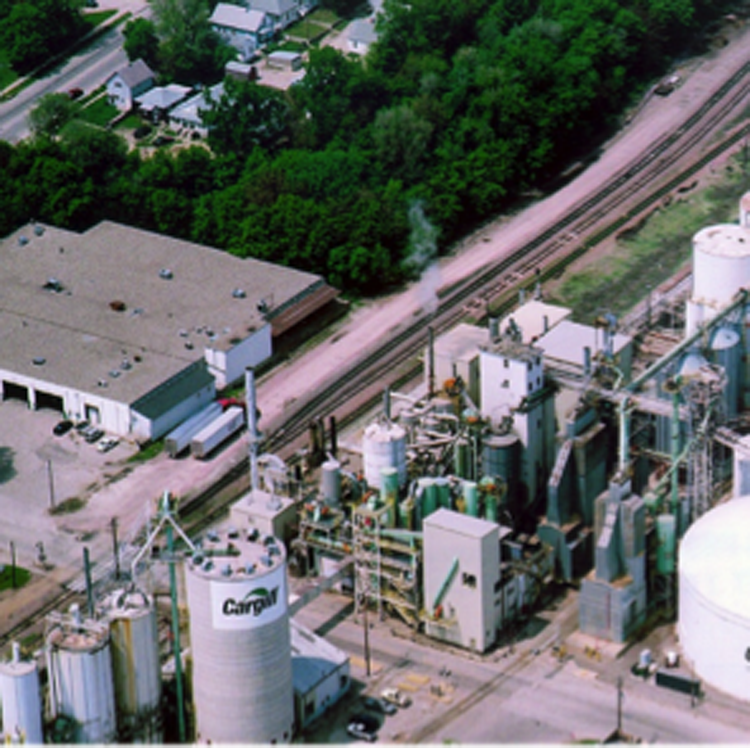 Challenge
An agribusiness food processing plant produces derivatives from corn such as ethanol, high fructose corn syrup, and gluten. After upgrading much of the plant to wireless sensors, plant operators want to fully leverage their investment by minimizing or avoiding costs associated with frequent battery replacements. Retreating from targeted 4-second update rates to extend wireless battery life is not a viable alternative.
Solution
Holding tanks and pipes containing hot liquids provide sufficient heat and ample placement opportunities for Perpetua's Power Pucks. When holding tanks cool periodically, the included batteries in an Intelligent Power Module provide automatic backup power.
Results
Power Pucks enable plant operators to fully capitalize on their wireless sensing investment and preserve cash flow by avoiding battery replacements.
Industry: Federal Smart Metering Initiative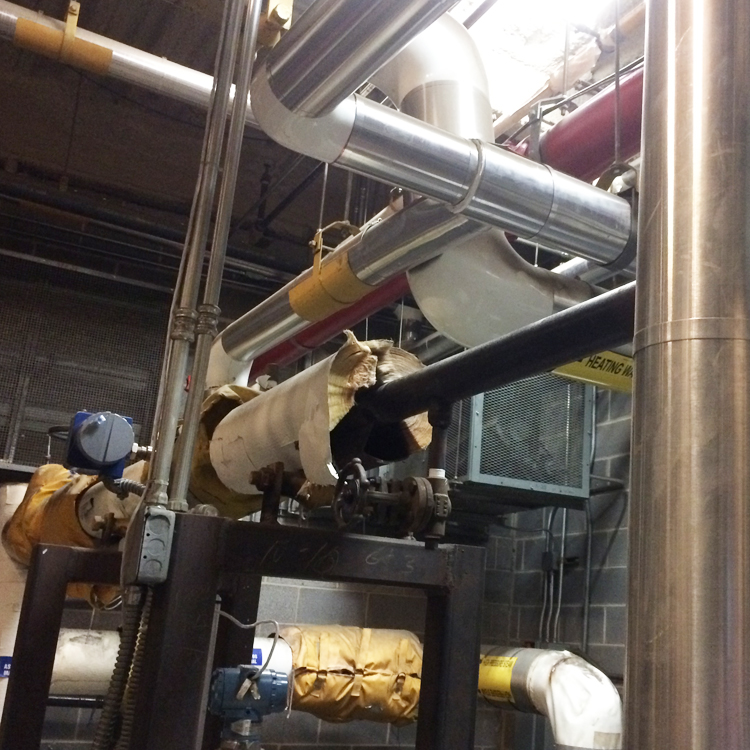 Challenge
The 27 agencies of the federal government are working to install advanced "smart" meters to record and transfer data on water and energy consumption. Life cycle cost effectiveness, with a 5-year horizon, is one program metric. With line power averaging $25 per foot, many installations are considered too costly.
Solution
Perpetua's Power Tile energy harvester provide reliable thermoelectric power for 4-20mA smart meter devices. Many federal buildings use steam as a heat source and in energy production. Power Tiles are easily attached to steam lines to power smart meters that would otherwise have required expensive line power.
Results
Energy harvesting offers the federal government a cost competitive solution for smart meter installations. The solution enables broader metering, helping more easily achieve the program goals around energy management.
Industry: Oil and Gas Mobile Monitoring With High-Power Requirements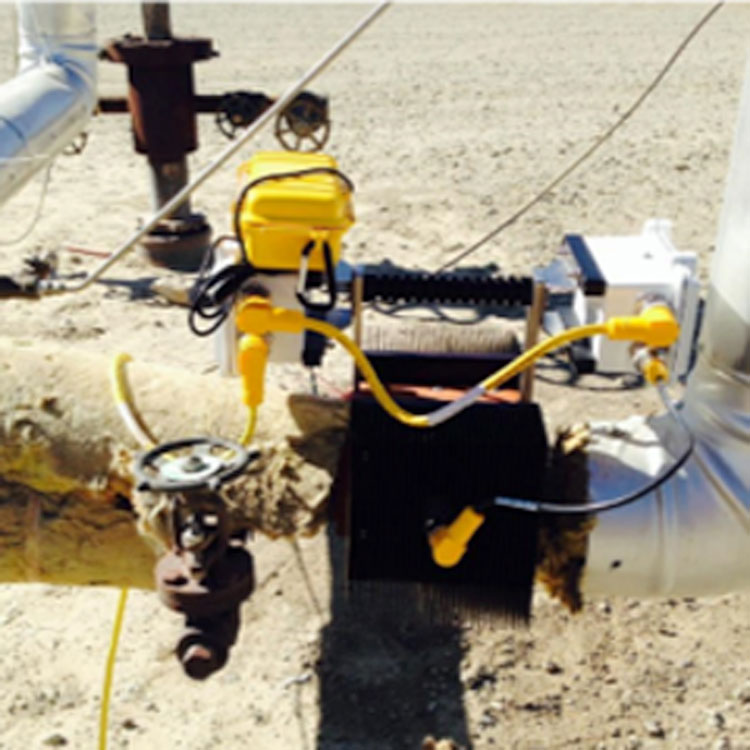 Challenge
In the San Joaquin Valley, this major producer uses a mobile system to monitor steam pressure at well heads instead of continuous monitoring with fixed sensors. This system requires a 32-pound, lead-acid battery to power the mobile solution containing multiple sensors and transmitters. The battery is expensive, heavy, and limits the data that can be collected during testing.
Solution
Perpetua provided the energy harvesting solution to replace the lead-acid battery. High temperature steam pipes near monitoring locations provide ample heat for Perpetua Power Tiles. The Power Tile solution is rugged, lighter than the battery it replaces, and clamps quickly to hot pipes to power the system.
Results
The producer can run longer test cycles and collect more critical pressure data, while reducing maintenance costs and eliminating the risk of injury and environmental impacts of lead acid batteries.
Industry: Upstream Oil and Gas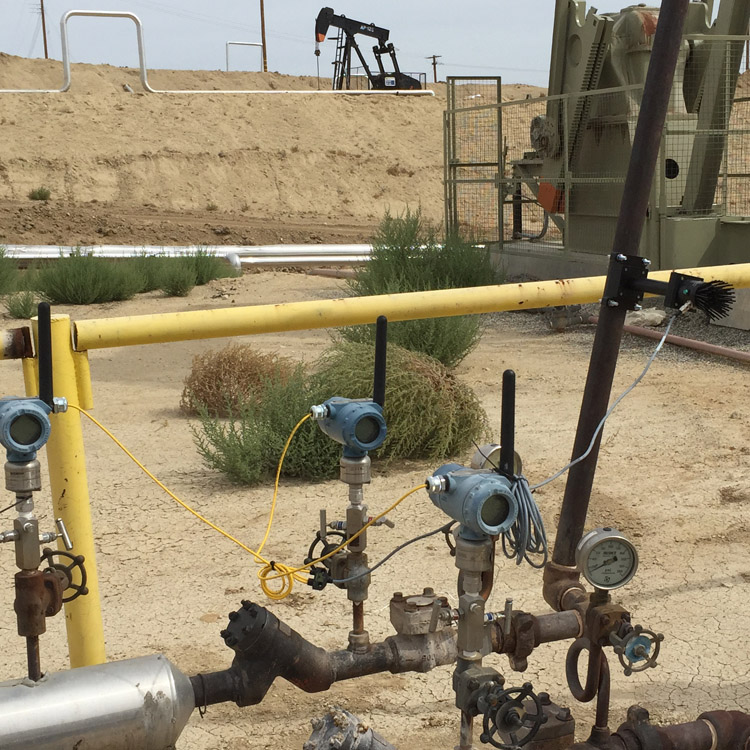 Challenge
A global company with interests in oil and gas uses three wireless transmitters to capture temperature, pressure, and flow data at its steam injection wells. The three transmitters, typically clustered together, require frequent and disparate battery changes, often requiring multiple visits to a single cluster in a given month.
Solution
The company replaced the batteries in the clustered wireless transmitters with a Perpetua 3:1 energy harvesting solution. A single Power Puck, attached to a proximate steam pipe, provides enough power for all three transmitters at targeted update rates. 
Results
Perpetua's 3:1 energy harvesting solution provided for positive sustained cash flow in about one year. A field with 100 wells has an average cost savings of $450,000 over 10 years.