Power Pucks® - Ordinary Location Solutions for CSI 9420, Rosemount 848, and Other Transmitters
Power Puck Intrinsically Safe solutions connect to GE, Honeywell and Emerson Rosemount transmitters using connectors designed for energy harvesting either inside the battery compartment or located on the outside of the power module. For other transmitters, Perpetua offers Ordinary Location solutions. 
Power Pucks are available to power other 5.5V to 11V transmitters using external Intelligent Power Modules.  For example, Ordinary Location/external IPM configurations are available to address start-up and peak power requirements of the CSI 9420 transmitter and to overcome a physical fit limitation of the IPM in the Rosemount 848 transmitter.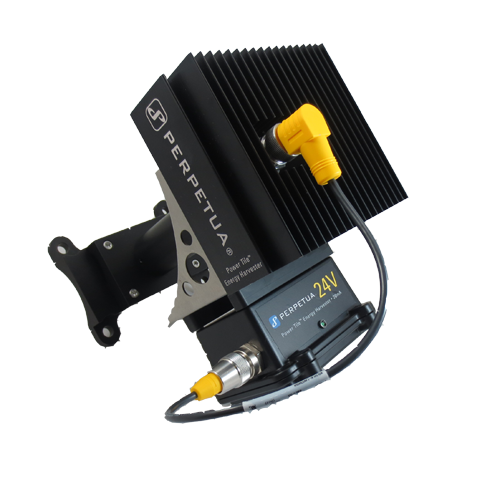 Power Tiles® - Configurations for High Power Output
Power Tile® energy harvesters are designed for use with 4-20 mA wired industrial transmitters and work with HART and Foundation Fieldbus devices.  A large temperature difference, such as results from a steam heat source, produces the highest power output.  Click here to read how one customer uses Power Tiles in an application where automatic metering is being added and line power is not available.
Where power requirements exceed the output of a single Power Tile, multiple units can be connected for even higher output.